Stomatology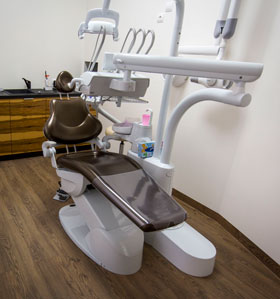 WELCOME TO THE OLD TOWN DENTAL CLINIC
I am pleased to welcome you in the Old Town dental clinic – the fruit of both my life passions and professional dreams – where the emphasis on reliable examination and comprehensiveness of the treatment meet in one place.
OUR OFFER
Our clinic offers the services in the field of conservative dentistry, pediatric dentistry, dental prosthetics, dental surgery, and dental implantology. This includes a free consultation where a full diagnostics is performed and the plan of treatment properly outlined.

MY PROFESSIONAL EXPERIENCE
I have more than a ten-year experience in the field of dental prothetics with the title of specialist obtained in 2013. I have been dealing both with the aesthetic prosthetics (ceramic veneers, ceramic crowns) as well as with full prosthetic rehabilitation that aims at restoring the function of the masticatory system. Let me, therefore, focus your special attention on the highest standards of the prothetic services we offer.
MORE INFORMATION
For more information on our brand new offers and services.
Katarzyna Calik, Dental Surgeon/Prosthetist
together the Old Town clinic team